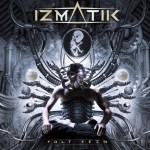 IZMATIC
Izmatik is a progressive metal band with influences raging from thrash metal to jazz fusion. Izmatik is the brainchild of bassist Jeff Curry based in Tokyo, Japan. The songs range from epic anthems to short thrash pieces. The lyrical content is usually about a dystopian future or empowerment of the individual
releases April 11, 2020

Jeff Curry :Bass/Composer
Anna Vieste: Vocals
Daisuke Kuroda: Guitar
Alberto Garcia: Guitar
Daniel Baeder: Guest Drummer
Mixed and Mastered by Enrico "Kikko" Sesselego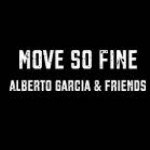 Alberto Garcia & Friends
A Collaboration with some of Tokyo's Finest Musicians.
Two tracks recorded at Studio Dede
Recording, Mixing & Mastering by Enrico Sesselego
Video by Magnus Raberg
FREAKY Another love song from this last recording.
Alberto Garcia (Guitar & Composition)
Andy Kinlay (Vocals)
Hiroshi Tokieda (Bass)
Mike Marrington (Drums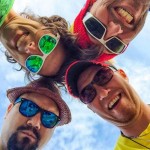 SANS DANESIN
Sans Danesin is a Reggae Rock Band based in Tokyo, Japan which grew from the burned out shell of the Rage Against the Machine Tribute Band RATM(an).

Fresh out of anger-rehab with a full charge of energy and love, they are committed to playing exclusively feel-good sunshine vibes and reggae-rock music!

All seasoned studio musicians, they released their debut 4-track EP "Heatstroke" in summer 2016,and soon to release their second EP "Blazin'"...

Catch-them in Tokyo or invite them to a beach party near you soon !